Supply BestIntegrated Two-in-one Endoscopic Imaging System otoscope for physicians Quotes
Integrated Two-in-one Endoscopic Imaging System
Geiwre

Jiangsu, China (Mainland)

10

500 units per month
1 The Endoscopic instruments s are competitive in price and super in quality
2 Easy to operate and renew conveniently
3 These Endoscopic instruments have been manufactured elaborately and tested strictly
4 Digital output without flicker and signal loss
Supply Integrated Two-in-one Endoscopic Imaging System,best otoscope for physicians Quotes
Integrated Two-in-one Endoscopic Imaging System
1 light source is used in this device, having the latest high-energy, low-power, high luminous flux, quickly brightened, uniform illumination, energy-conserving and environment-protective.
2. Compared with conventional xenon lamp, this integrative machine haves ultra-long useful life and ultra-low power consumption.
3 These instruments can be used in endoscopic surgery
4 The surgical tools are steady at work
5 a complete set of Arthroscopy instruments for sale
Medical Endoscopy camera

Model

HD720

Camera

1/2.8" CMOS

Minimum Illumination

Color: 1Lux Black and White:0.5Lux

Image Size

1560*900

AWB

MANUAL AWB

Resolution

900 Lines

Video Output

BNC, BNC

SNR

More than 50db

Camera Control

WB & Image Freeze

Scanning System

Progressive Scanning

Handle Wire

2.5m/ Length Customized

Power supply

AC220/110V±10%
Super digital camera system
high output resolution,
Waterproof camera head, available for soak disinfection
output without flicker and signal loss
Automatic white balance, image freeze, and remote control
Used in hospital for clinical endoscopic surgery, to amplify video signals or gain images during inside-body surgery.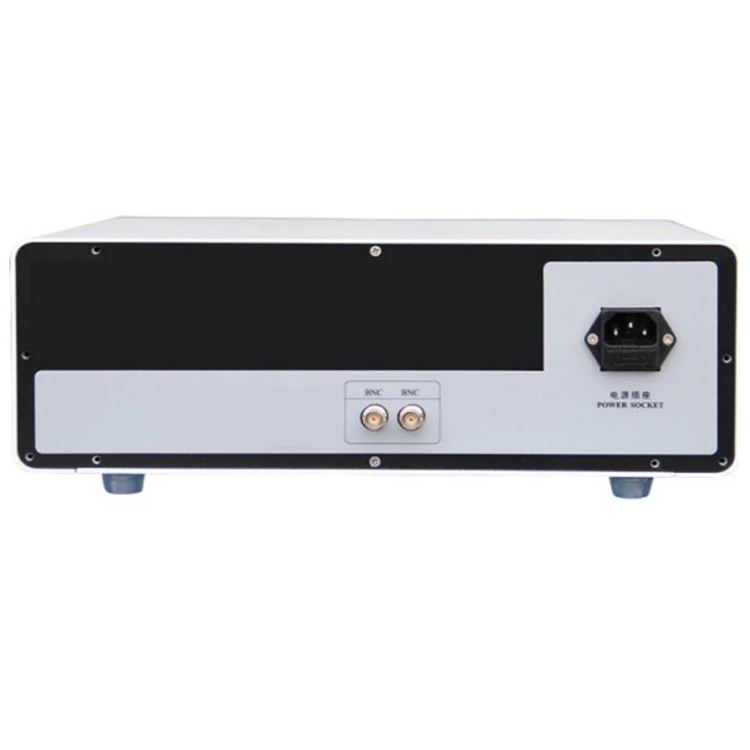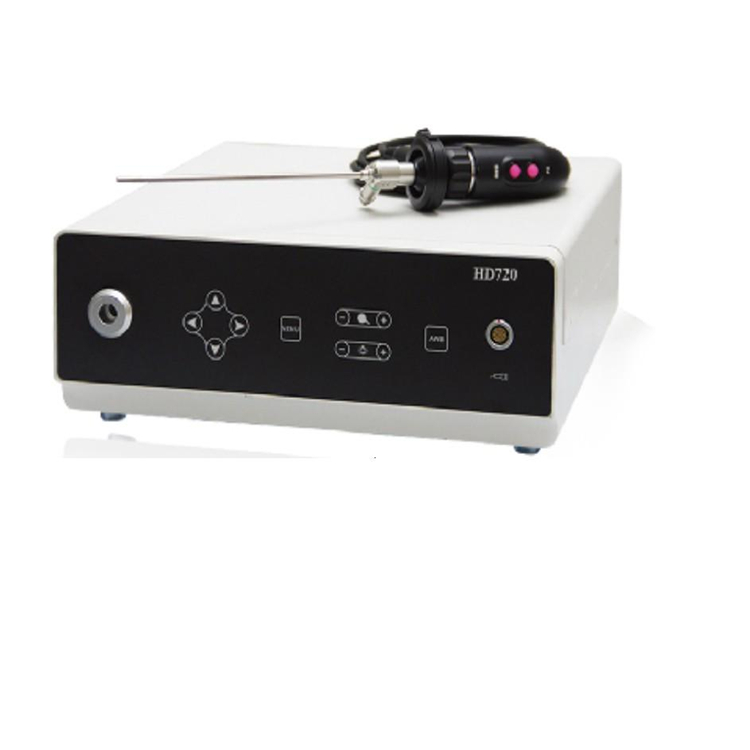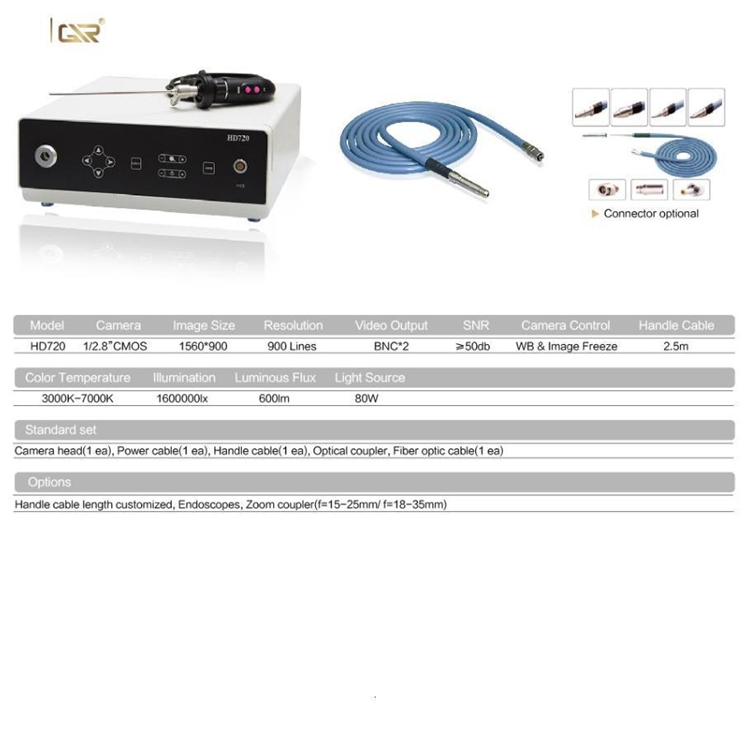 Related Products