Produce Customized Hospital Stainless Steel Trolley endoscopy carts Promotions
Hospital Stainless Steel Trolley
1. It is convenient to place the endoscope system equipment, which is convenient to use and realizes mobile endoscopic diagnosis and treatment.
2.The height and number of layers can be adjusted freely.
3.The top of the table is equipped with an active universal arm, which can hang the display and can be freely moved to any position.
4.built-in power cord, convenient for all layers of equipment and power supply.
5.asters: ultra-quiet medical casters
hospital trolley suppliers
hospital trolleys for sale
hospital trolley price
metal medical trolley
medical trolley suppliers
Produce Hospital Stainless Steel Trolley,Customized stainless steel hospital carts,endoscopy cart Promotions
Hospital Stainless Steel Trolley
1. It is convenient to place the endoscope system equipment, which is convenient to use and realizes mobile endoscopic diagnosis and treatment.
2, the size of the vehicle: 712mm (L) × 487mm (W) × 1052mm (H)
3. Work surface height: 1052.3mm
4. The working table size is: 605.7mm (L) × 467.9 (W) mm
5. The height and number of layers can be adjusted freely. The recommended load-bearing plate is ≤15Kg.
6. The top of the table is equipped with an active universal arm, which can hang the display and can be freely moved to any position. The standard load capacity is 9Kg, and the maximum load capacity is 21Kg.
7, it is recommended to hang ≤ 22-inch display
8, built-in power cord, convenient for all layers of equipment and power supply
9, casters: ultra-quiet medical casters
the medical cart is a movable shelf that lists medical equipment in a hospital. Medical cart can make the hospital improve the efficiency of medical staff under the premise of saving space, and make patients see a doctor faster, more accurate and more timely. With the popularity of Internet medical care and telemedicine, medical cart will gradually become a necessity of hospitals, which will be used in major hospitals.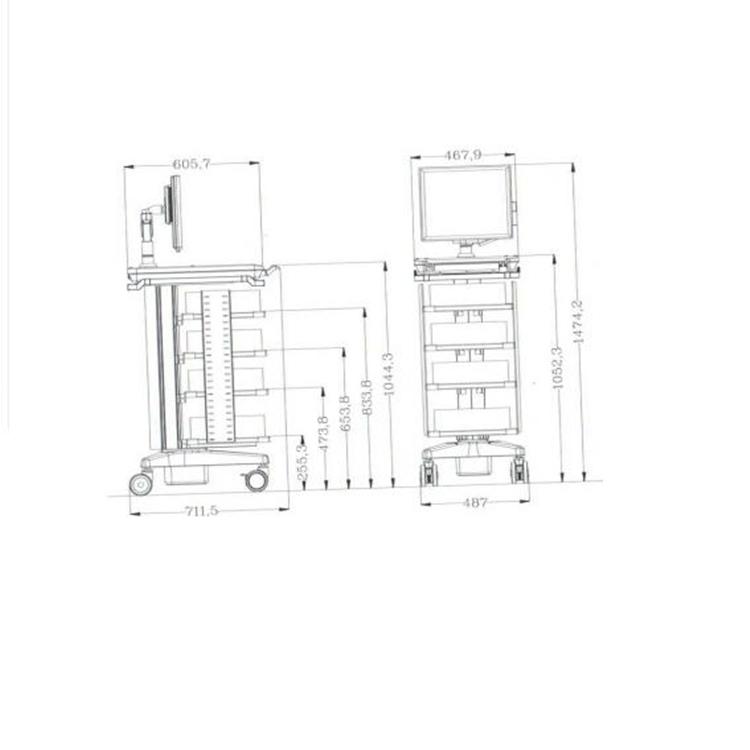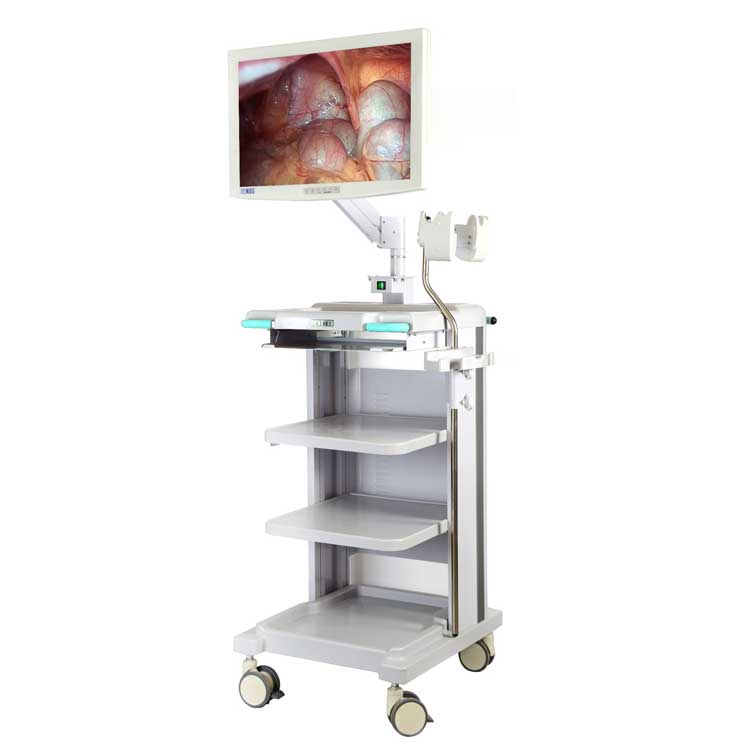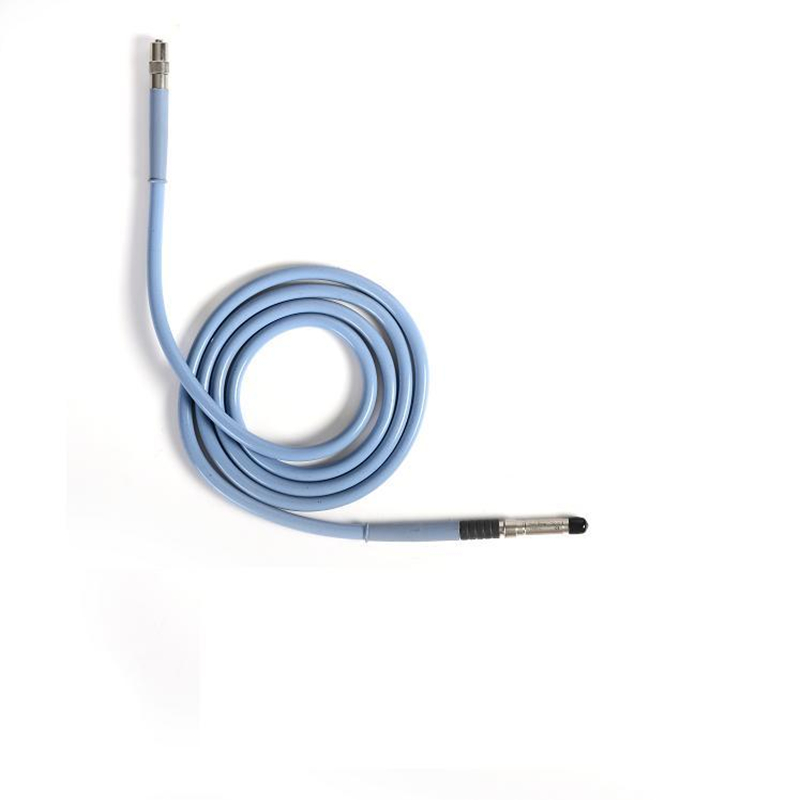 Related Products