Flexible Video scope with Multiple- display screen
Flexible Video scope with Multiple- display screen
geiwre

china

5days

5000 units in one month
GEIWRE team succeeded in combining superior quality and
streamlined design with its unparalleled creative philoso-
phy and manufacturing process, introducing a new genera-
tion product- Flexible Videoscope.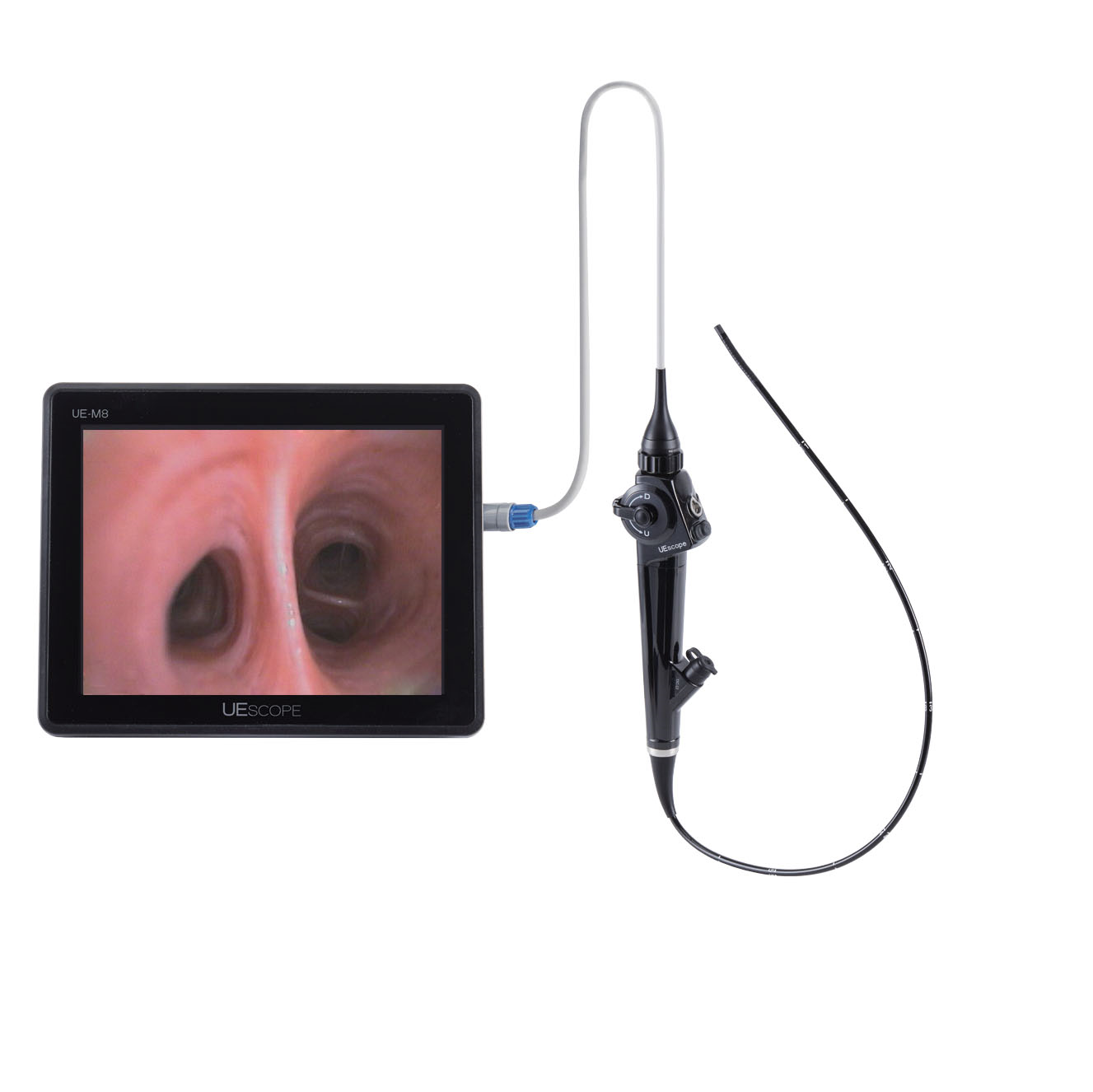 Clear Image
Itelligent l-digial imaging technology.3.0" imported high-definition display, clear
image of airway structure can help doctors cope with various dificult airway
intubation events.
Easy to operate man-machine interface, real-time camera and video, data access, to
facilitate clinical use.
Photograph, Video, Suction, Drug Delivery
Press and hold the video button to take video recording function.
Press the camera button to take camera function.
Suction hole can be connected to negative pressure, easy to implement suction of
airway secretions,
Dosing hole can be connected to syringes for clinical administration.
Convenient Disinfection

Monitor and handle parts can be taken apart, suitable for conventional disinfection .
process (except high temperature, high pressure disinfection.
Cautions
The structure of Flexible Videoscope is precise and rigorous. When using the Flexible Videoscope,
it should be carefully taken care, standardize the operation.
After using the Flexible Videoscope, the tigger should be repositioned.
The front end of the insertion tube can not be manually bent.
The insertion tube can not be bent at a small angle.
Do not scratch the camera with a hard object.
Do not use non-matching accessories, such as biopsy forceps, cleaning brush and s0 on.
The insertion tube should be wiped gently, do not push back the insertion tube.
Do not lubricate the insertion tube with a petroleum-based lubricant. The petroleum-based
lubricant can cause the glue on the insertion tybe to become longer or worse,
To avoid the tapered protective Sleeve cracking method. When making tracheal intubation, carry
tne Hlexi DlevIaeo scope nigner, S0 tnat tne Insertion tuoe Dending wolume Decomes smalter,
Crash, black screen processing methods:press the reset button."